Buy Harly Wax with delivery to Europe
Harly Wax 400ml (14oz) tin
includes free applicator pad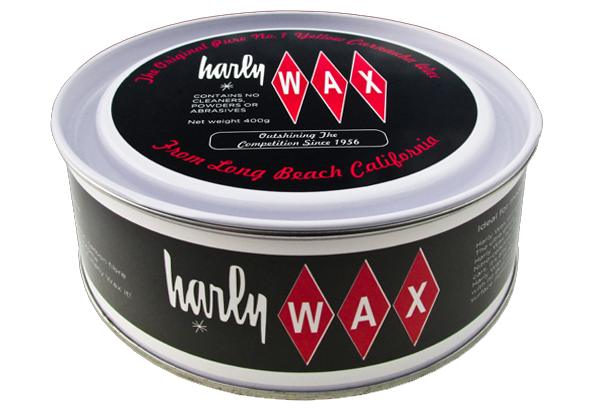 UPC: 027638113452
Buy Harly Wax with delivery to:
Europe
£21.99 per tin + delivery
Delivery charges:
For 1 tin: £8.50
For 2 tins: £11.00
For 3 tins: £12.40
Europe
This zone comprises of:
Albania
Andorra
Armenia
Austria
Azerbaijan
Azores
Balearic Islands
Belarus
Belgium
Bosnia Herzegovina
Bulgaria
Canary Islands
Corsica
Croatia
Cyprus
Czech Republic
Denmark
Estonia
Faroe Islands
Finland
France
Georgia
Germany
Gibraltar
Greece
Greenland
Hungary
Iceland
Irish Republic
Italy
Kazakhstan
Kosovo
Kyrgyzstan
Latvia
Liechtenstein
Lithuania
Luxembourg
Macedonia
Madeira
Malta
Moldova
Monaco
Montenegro
Netherlands
Norway
Poland
Portugal
Romania
Russia
San Marino
Serbia
Slovakia
Slovenia
Spain
Sweden
Switzerland
Tajikistan
Turkey
Turkmenistan
Ukraine
Uzbekistan
Vatican City State
Delivery
We ship worldwide using the following delivery zones:
Dispatch
All orders are dispatched the same day using Royal Mail 1st Class post if order is placed before 3pm.

Phone Orders & Support
If you have any enquiries or would prefer to order Harly Wax over the phone, please call.
Phone: (+44) 07817187333
8am until 8pm, every day (7 days)
All cards accepted.
If you care about it, Harly Wax it!