Buy Harly Wax with delivery to World Zone 2
Harly Wax 400ml (14oz) tin
includes free applicator pad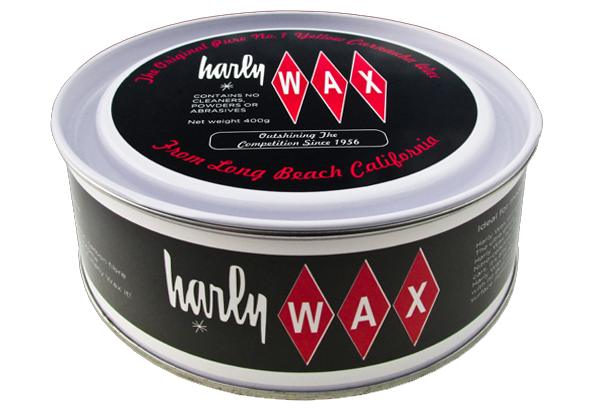 UPC: 027638113452
Buy Harly Wax with delivery to:
World Zone 2
£21.99 per tin + delivery
Delivery charges:
For 1 tin: £17.00
For 2 tins: £20.00
For 3 tins: £19.80
World Zone 2
This zone comprises of:
Australia
Belau
British Indian Ocean Territory
Christmas Island (Indian Ocean)
Christmas Island (Pacific Ocean)
Cocos Islands
Cook Island
Coral Sea Island
Fiji
French Polynesia
French South Antarctic Territory
Keeling
Kiribati
Macao
Nauru Island
New Caledonia
New Zealand
New Zealand Antarctic Territory
Niue Island
Norfolk Island
Norwegian Antarctic Territory
Papua New Guinea
People's Democratic Republic of Laos
Pitcairn Island
Republic of Singapore
Solomon Islands
Tahiti
Tokelau Islands
Tonga
Tuvalu
US Samoa
Western Samoa
Delivery
We ship worldwide using the following delivery zones:
Dispatch
All orders are dispatched the same day using Royal Mail 1st Class post if order is placed before 3pm.

Phone Orders & Support
If you have any enquiries or would prefer to order Harly Wax over the phone, please call.
Phone: (+44) 07817187333
8am until 8pm, every day (7 days)
All cards accepted.
If you care about it, Harly Wax it!