Harly Wax 400ml (14oz) tin
includes free applicator pad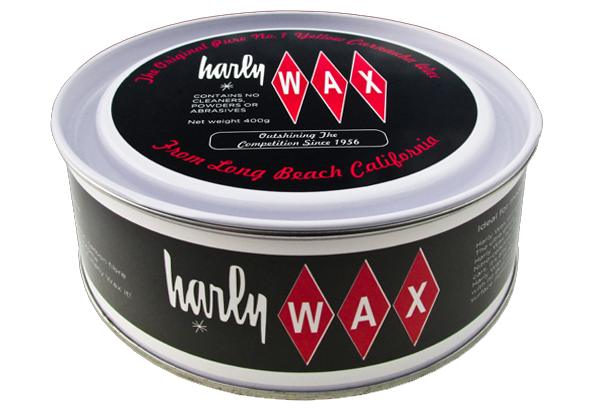 UPC: 027638113452
Buy Harly Wax with delivery to:
United Kingdom
This delivery zone comprises of:
England
Northern Ireland
Scotland
Wales
UK delivery charge: £4 per order
Not in the UK? We ship worldwide:
We ship worldwide using four delivery zones (see below).
If you are not in the UK and wish to buy Harly Wax, please select the delivery destination to see the prices:
Delivery
We ship worldwide using the following delivery zones:
Dispatch
All orders are dispatched the same day using Royal Mail 1st Class post if order is placed before 3pm.

Phone Orders & Support
If you have any enquiries or would prefer to order Harly Wax over the phone, please call.
Phone: (+44) 07817187333
8am until 8pm, every day (7 days)
All cards accepted.
If you care about it, Harly Wax it!